School and Orphanage Build
Plans for new School and Orphanage build
In 2018, Al-Zahoor Welfare Foundation (AZWF) started phase 1 of the School and Orphanage project, which is called the Al-Zahoor Academy, for more information please reads about us.
The purpose of this project is to provide educational and vocational life opportunities for the very neediest children. The full living cost of boarding is met for each child by AZWF. Their living costs include: education, school books, stationery, food, clothing, doctor's fees, medicines and pocket money.
Initially, the existing main family building was repurposed and was being used as boys and girls school to provide education. Al-Zahoor has a long term vision to expand the school via the following phases.
Phase 1 – Completed (2020) – Boarding capacity for 100 children
Phase 2 – In Progress – To increase Boarding capacity to 400 children
Phase 3 – Not Started – To increase Boarding capacity to 960 children
We need your support to complete Phase 2 of this Sadaqah Jaariyah project.
3D Plan of completed Phase 3
Phase 2 – IN PROGRESS  – ETA  Q2 2024
Given the cost implications to reach our end goal, AZWF is constructing our long term vision in phases. We intend to start phase 2 of the project for which the cost is approximately £175,000 before moving to phase 3. Phase 2 will consist of a fully functional boys and girls school with ~4800 sq feet of space with a boarding capacity for 400 boys alongside accommodation for teachers.
Please participate in this wonderful Sadaqah Jaariyah project. The rewards will continue to increase in perpetual charity as each child benefits and graduates.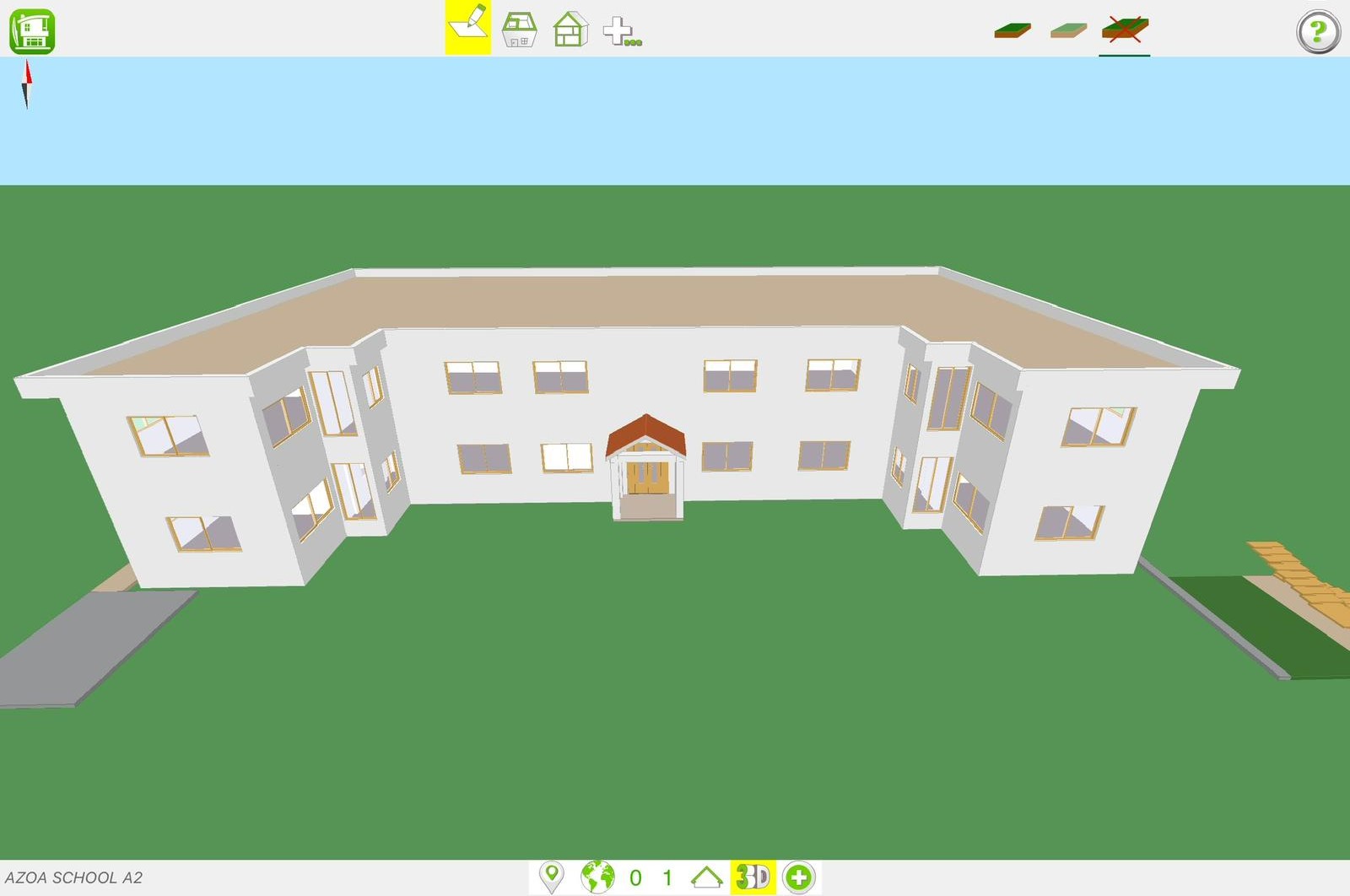 Phase 3 – NOT STARTED – 2030 View
We have been engaging with architects to create plans and 3D models for an end-state design comprising two six-storey buildings, which will provide girls and boys boarding accommodation, full school facilities and live-in quarters for teachers.
The fully completed project will consist of:
Combined grand total of 252,000 sq feet of space across the two buildings (each floor is approx.18,000 sq ft)
Boarding capacity for 960 children in total
Student capacity for 1500 children in total including an additional 540 day students
65 classrooms
Science Labs
Fitness facilities and leisure facilities
Accommodation quarters for 32 teachers
Phase 1 (2018-2020) – COMPLETE
Al-Zahoor Welfare Foundation (AZWF) main family building repurposed to provide initial accommodation quarters for boys academy. Currently, the existing facilities provide accommodation to the girls on the 1st floor and boys on the ground floor on a separate building. However this restricts us to a maximum of only 98 children at the Al-Zahoor Academy, resulting in many children being on our waiting list.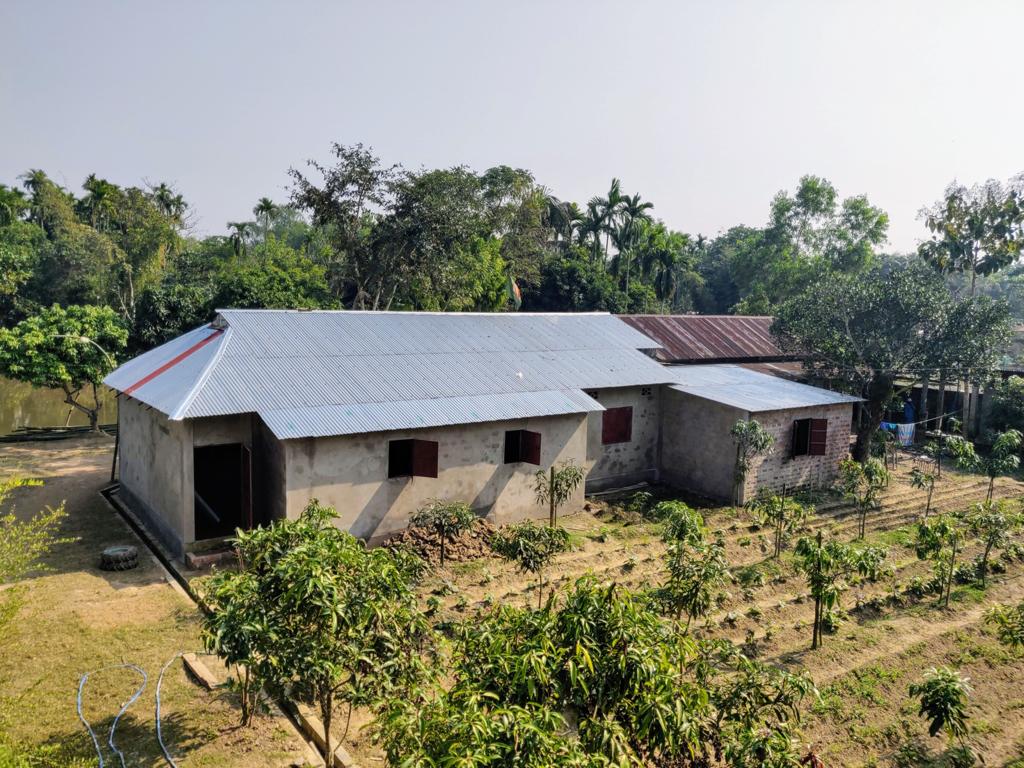 You can donate to this project using the following bank account details:
Bank: HSBC Bank                    
Name: Al-Zahoor Welfare Foundation
Sort Code: 403333
Account No: 22676559
Please use "School Build" as your reference.
Alternatively, you can donate below and checkout using the Stripe/Paypal secure payment gateway.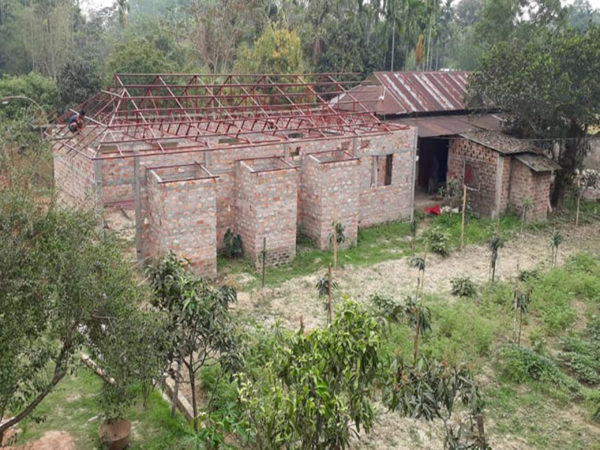 School and Orphanage Build
Description
School and Orphanage Build (Sadaqah Jaariyah)